Selling your Property in Bansko?
Let's start with an honest, realistic valuation so you know what to expect.
To sell a property in Bansko, think first about market realities; the price of property, like anywhere, is based on location and timing.
Secondly, when you choose someone to take care of the sale, think about the most frustrating aspect that I hear time and again… communication. Whereas some traditional agencies list your property and will only ever get in touch when a sale is made, I keep in regular contact with you. We discuss the best way to sell the property, the most likely price you will achieve that works for you and the buyer.
Also, you need to know that the property is being actively marketed.
Selling an apartment in Bansko is like any other resort business. There are more visitors in the winter, but they are holiday makers, not necessarily looking to buy.
Summer can often be a better time to list and sell. But through all of this you need to know what's happening, who is viewing and the realistic possibilities of a sale.
Below is my process of selling.
The Best Place to Start….
Let me know where your property is and how many bedrooms. Ill be in touch with details on arranging your free valuation.
Of course, there's no obligation to choose to work with me, that's your choice, but knowing what your property could be worth is the most sensible way to start.
Fill in the form, send it over and I'll be in touch
How I Sell Your Property in Bansko
---
Discuss market conditions and expectations when you sell your property in Bansko

This is best done by phone once I have your contact details. We'll go throught the current market conditions in Bansko and discuss the best way to market your property.

Explain the selling process

We will go through the sales process and costs of selling property in Bansko with you so you know what to expect every step of the way and there are no surprises.

Presentation and photographs of the Bansko property you wish to sell

We'll arrange to take professional quality photographs, do a video tour, create a presentation of your property for sale in Bansko and make sure we have everything we need to get it in front of our buyers.

We list your Bansko property

To sell a Bansko property I list the property with a full description and facts and figures on our property listing area.

Tell our partners about it

We'll send an email to our partners around the world so they can list your Bansko property too.

Keep you informed

This is important. You need to know that we are actively presenting your Bansko property to the right kind of people. So we'll let you know when we have a viewing, client feedback and suggestions on how we can maximise the chance of finding the right person for your property.
Selling your Bansko property; the process
---
List your property for sale in Bansko

Put it on the market. If you are unsure of what price then I can do and do a valuation for you – no charge. At this point we will agree our terms and commission so you know what costs are involved.

A buyer is found

Once a buyer is interested and a price has been agreed between you and the buyer, the buyer puts down a Reservation Deposit to reserve the property for them. This is usually paid to us at Property Bansko and I sign the Reservation Agreement on your behalf. This means that we are then legally obliged to take the property off the market and keep for that buyer.

Preparing to complete

When the Reservation Agreement is signed and deposit received; the next stage is to prepare the closing documents. These are: the Skitsa (land registry map/sketch of your property), the Tax Valuation Certificate (all municipality taxes must be paid up to date before this can be obtained) and finally a Document from the Court which declares that there are no taxes, liens or encumbrances on the property – i.e. that it is being sold free of any debt.

These take about 2-3 weeks to obtain.

Costs associated with selling your apartment in Bansko

Traditionally the buyer pays all the Notary Fees, Purchase Taxes etc so there are very few costs involved in selling your property. I've listed them below:
– Agents Commission*
– Closing documents (approx 50 EUR)
– Legal Fees including Power Of Attorney* (if required)
– Flights over to sign on closing date* (if required)
*costs vary

You will also need to make sure that all outstanding bills, electric, water, taxes, maintenance fees are paid to date before closing.

The whole process of selling can be done without the need for you to come over personally. We can work to your convenience.

Completing the sale of your Bansko property

While we are obtaining the closing documents we agreed a date to complete with you and the buyer. Then the buyers and you (or your representative via a Power of Attorney) sign the transfer of title deeds at the notary. This is the completion/closing date the sale and the remaining funds due to you are transferred to a bank account of your choice. The Notary receives confirmation of the transfer (or often it is transferred from the Notary's Escrow account).

On average from agreed offer to closing takes about 4-6 weeks

Congratulations!

That's it! All done. You've successfully sold your property here in Bansko.
Buying or selling a property in Bansko, here is some of my feedback from clients all over the world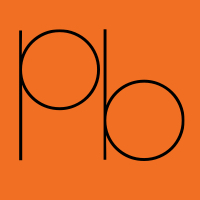 Amy & Matt - UK
We travelled to Bansko to buy a property, not knowing the protocol. Ciara made it so easy, nothing was ever too much trouble. She showed us several properties, helped arrange the legal side of things and ensured the purchasing was quick and stress free.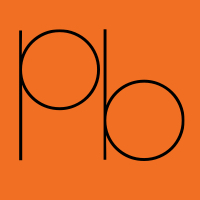 Steve - Saudi
"Ciara has been brilliant from start to finish. I would have no hesitation in recommending her. Her communication, feedback and assistance made the whole transaction seem effortless, which I know it's not. Thank you so much…"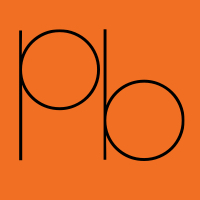 Maeve - Dublin Ireland
Ciara kept in constant touch, arranged a lawyer & all legal aspects, made sure that all outstanding taxes, fees & charges were paid (& negotiated a substantial reduction in my Management fees!) 
To call me from your smartphone, simply click the orange button below