Why buy property in Bansko Bulgaria?
So, why buy a property in Bansko?
Here's a secret.
Bansko in Bulgaria is an amazing winter resort town. It is also growing as a Summer resort, and you can buy a property in Bansko from as little as 15,000 euros.
Thats roughly the same in Dollars.
Why so affordable?
Well that's secret number two for smart buyers.
You see Bansko became a key European resort in 2004/2005.
Property prices went crazy for a while and in fact, per square meter, property in Bansko was higher than Spain, a resort of over 40 years.
But property for sale in Bansko got cheaper in 2008, a lot cheaper.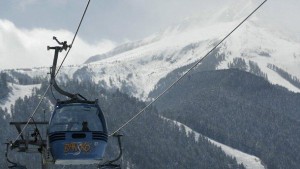 The problem for the resort (an opportunity for you) is that it had only been developing for a couple of years. When the banks stopped lending dozens of complexes went bust. So even today there are many half built developments around town. It led to an oversupply of properties, so as more availability meant lower prices, the cost per meter dropped.
In fact currently prices are actually below build cost. In other words you could buy a property in Bansko for less than it cost to build.
But here's the thing, if you want to buy a property in Bansko;
Modern building materials and construction. You get central heating in every Bansko complex. Water systems and electricity all work fine.
The town has 4G internet coverage too. In fact, buying a property in Bansko is the right move now, because with the new motorway (it used to take 4 hours to get here from the airport it now takes 2) and millions of EU money being spent on town infrastructure, the town is set to come out of a deep recession and become one of Europe's key resorts.
There's more information here on the town
And if you are heading over here to consider whether to buy a property in Bansko you can share a transfer from the airport at thumbza.com
You can check out an English speaking property specialist at www.propertybansko.com – They are not traditional estate agents though. They focus on customer care first. And have loads of checkable testimonials to find out if the way propertybansko.com works, will work for you.