Buying or Selling in Bansko?
"Ciara offers a fantastic start to finish service and without her guidance and support through the process we truly would have been lost. Her local network of contacts is invaluable."Liam in the UK
Buy and Sell Bansko Property With Property Bansko Estate Agents
---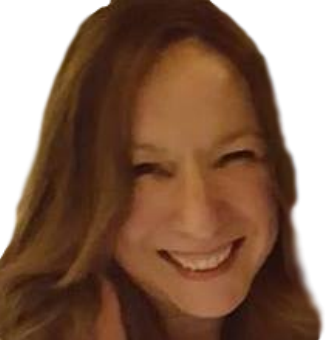 Ciara O'Kane
Independent Property Consultant Bansko, Bulgaria
Why Choose Me to Help you Buy or Sell in Bansko?
Hi, I'm Ciara. I've been a property consultant since 2002 both in Nerja, Spain and for the last 8 years in Bansko, Bulgaria. I've owned a property here since 2004 and I've seen the ebb and flow of the property market. If you want to Buy or Sell Bansko Property With Bansko Estate Agents you can trust, please take a moment to review my many client testimonials.
---
Contact Ciara
---
[grw place_photo="https://maps.gstatic.com/mapfiles/place_api/icons/v1/png_71/generic_business-71.png" place_name="Property Bansko" place_id="ChIJs1kV-JuuqxQRzSn8SmGm4qA" pagination="5" text_size="120" refresh_reviews=true lazy_load_img=true reduce_avatars_size=true open_link=true nofollow_link=true]
---
When you are looking to sell a property in Bansko, I've seen agents (the good and bad) come and go. What I have learned is that the most important thing is reputation To you it means having the confidence to know that your representative here on the ground when you sell a property in bansko understands the local market inside and out.
I have years of experience in dealing with clients from all over the world looking to buy or sell apartments, houses and guest houses in Bansko.
If you think I may be able to help you buy or sell in Bansko. Let's have a conversation.
---
Contact Ciara
Also, knowing the right people to talk to when you want to buy or sell a property in Bansko is critical to you and what you want to achieve.

When you contact me to discuss your aims in Bansko, my first aim is to make sure you are represented properly, that you have the full facts, and that you are comfortable with the decisions you are making.

I have worked will all of the local Bansko solicitors, accountants and Notaries. I deal regularly with Bansko Town hall and know the good and bad builders in bansko too. That can only come from experience, all of which comes to you as standard.
---
---
Contact Ciara
---
Step by Step when you Buy and Sell Bansko Property With Bansko Estate Agent Ciara O'Kane.
---
So when considering the best way to Buy and Sell Bansko Property and deciding on which Bansko Estate Agents to, choosing the right local agent is critical. Reputation is hard worn in this business so to be sure I am the right choice for your property sale or purchase in Bansko, please take a moment to read the testimonials from my clients.
---
So, How can I Help You Today?
If you are just beginning your journey to buy an apartment in Bansko, take a look at the dozens of
Bansko houses, apartments and businesses available on my sales section.
property for sale in Bansko, or you have property here but have decided to sell, our expertise is different than traditional estate agents in Bansko. I'm Ciara O'Kane a property consultant since 2002. Read my customer feedback below and if you like the way I work and you want to buy or sell property in Bansko, get in touch.
---
If you are looking for the simplest way to sell your apartment or other property in Bansko, the first step is a conversation. I am the business owner and my reputation is everything, so rest assured that You will always receive an honest answer to your questions and thoughts. Fill in the form and I will get back to you with a plan of action to get your property in Bansko listed and ready to sell. ready to Buy and Sell Bansko Property With Bansko Estate Agents Ciara O'Kane?
Property for sale in Bansko with Bansko Property Ulitza. Dobri Chintulov Street 11, Bansko, Blagoevgrad, Bulgaria, 2770 V3.2